The Day Messi Almost Got Me a Job: Bonding with Egyptians Over Football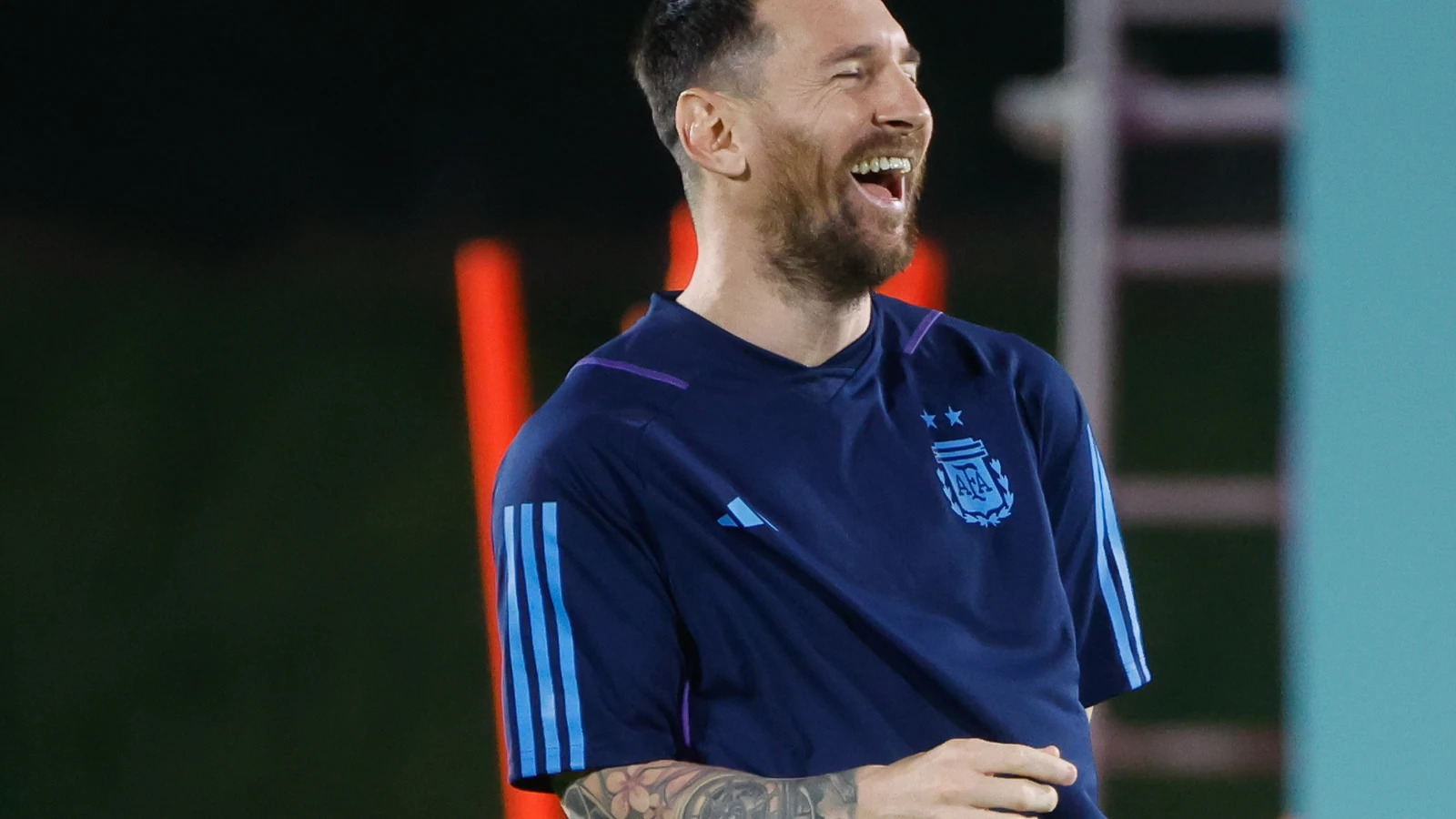 The Day Messi Almost Got Me a Job: Bonding with Egyptians Over Football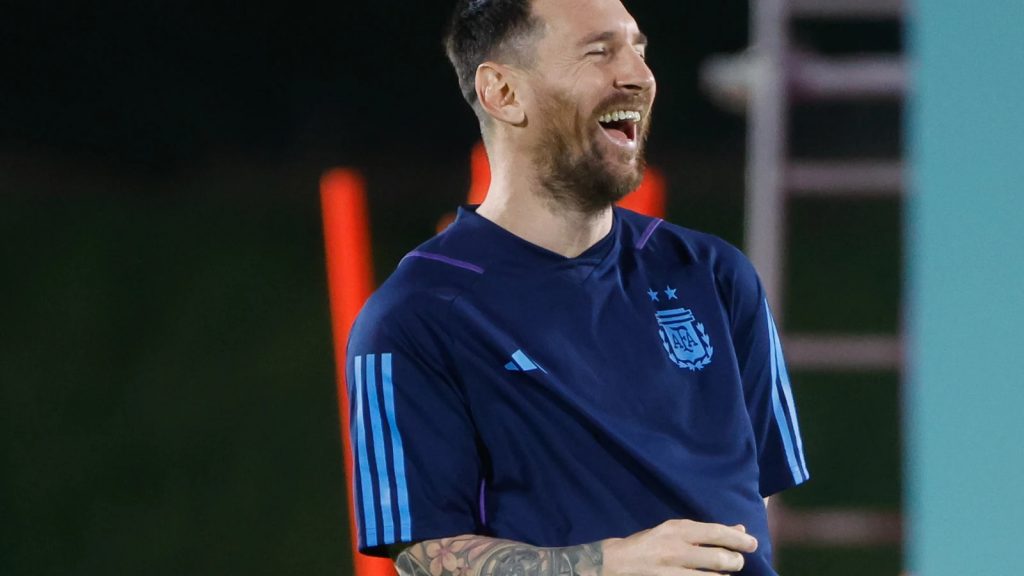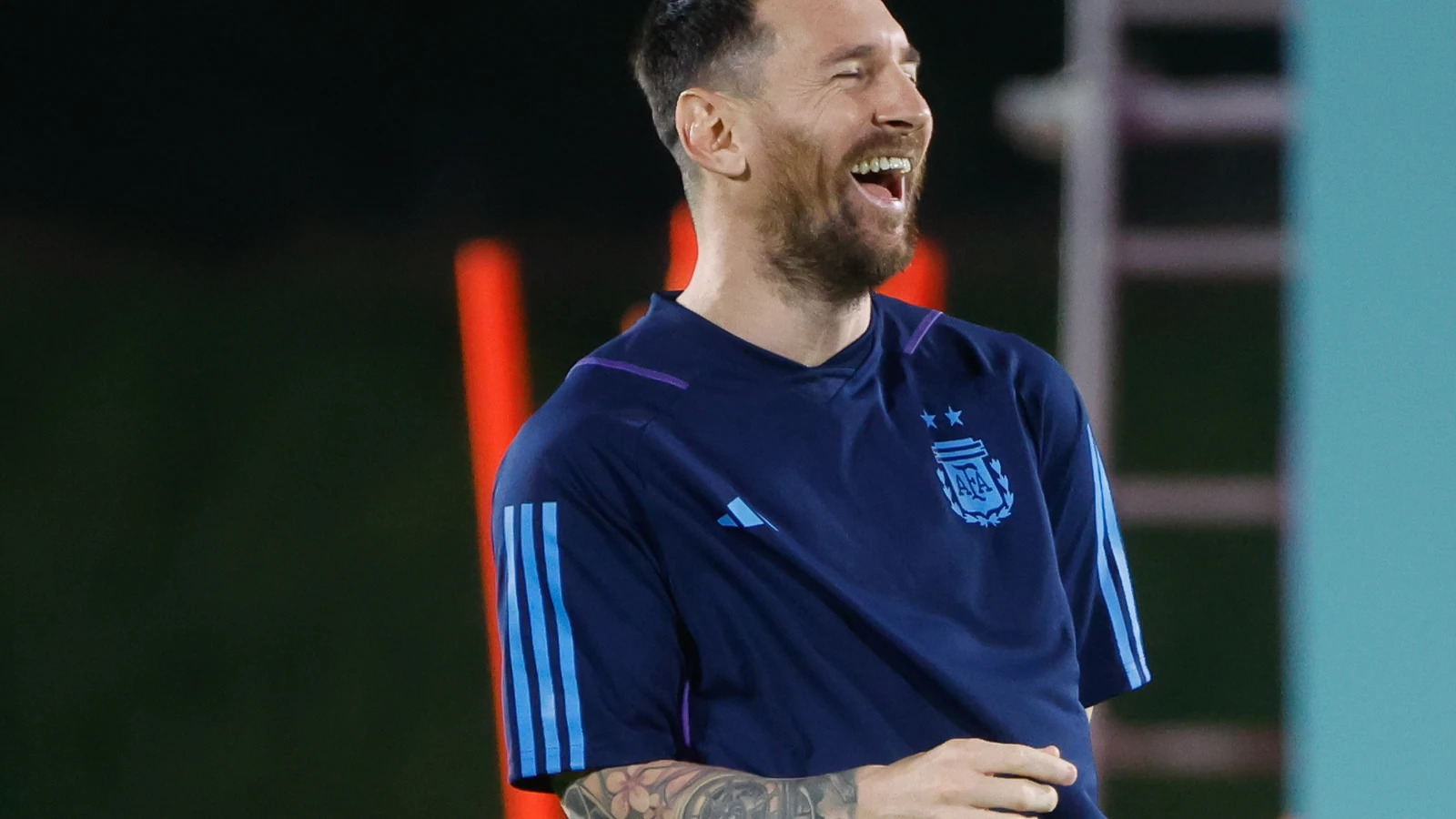 "Are you willing to teach history?" the school recruiter asked at the other end of the line. After a moment of hesitation, I firmly replied: "Yes, of course!"
I thought to myself: "This is it, woohoo! I'm staying in Egypt!"
A few days later, I boarded a taxi and headed to a private international school on the eastern side of town. I was told the job interview would include a chat with the school authorities and a class demonstration on the subject of "the Enlightenment."
After the formalities, I walked into the classroom for my teaching demonstration and saw a student wearing an Argentine football jersey. It was the one with three stars, updated after Argentina's victory in the 2022 FIFA World Cup.
I looked at the boy, pointed to the jersey, and made an approving hand gesture. He looked confused, but a smile crawling from the corner of my mouth comforted him.
Was it maktub (fate) or chance? Right there and then, I started to wonder about Egyptians and football.
Are Egyptians passionate about football?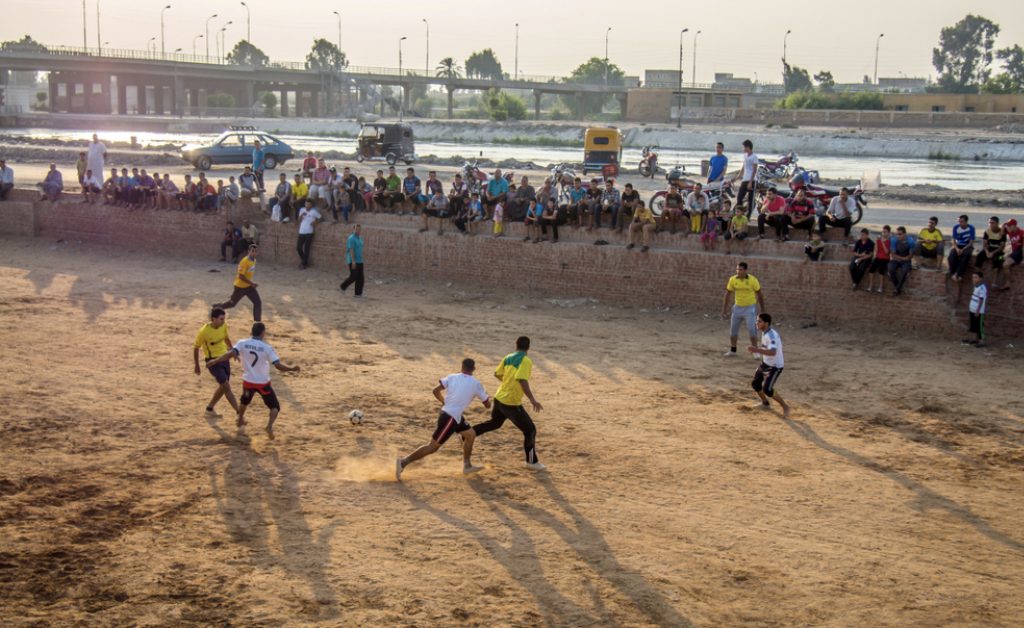 I wondered whether Egyptians too associated defeat with distress and victory with ecstasy and whether fans of rival teams also annoy each other after a derby match. Who are the targets of the songs at football stadiums? And, do fans receive teams under rains of confetti and to the beat of fireworks?
In other words, I was ignorant about Egyptians' relationship with football, as well as the sport's local scene. All I knew was that Argentine coach Héctor Cúper overturned his losing streak in big games after qualifying Egypt to the 2022 FIFA World Cup for the first time after 28 years in 2022.
So, I heated water, prepared a mate (a South American tea-like drink that is popular in Lebanon and Syria), and dived into the internet to find out more about football in Egypt.
The top result in the first search was the website of the Egyptian Football Association. There, I learned very little thanks to an empty 'Who we are' page. I then went to Wikipedia. Not surprisingly, Egypt and Argentina discovered football thanks to British imperialism – next to pirate and spy movies, Britain's second contribution to the world of entertainment.
An 'advanced search' returned a series of books on Ultras, organized groups of extremely passionate and oftentimes fanatical fans – or, in the eyes of many authorities around the world, the 'uncivilized fans.'
Football fans, and especially Ultras, are frequently framed as violent people because passion sometimes blurs judgment. There is a problem with such a characterization: it overshadows all positive contributions to society. Indeed, football fans can also serve as an agent of social change. For example, fans of Argentine Club Atlético San Lorenzo de Almagro distribute gifts to kids at Christmas as well as school supplies prior to the start of the school year.
Also in Argentina, the clubs Boca Juniors and River Plate, the two biggest teams and rivals in the country, collected non-perishable food to be distributed among the needy during Christmas in 2020. Independiente, another club, collected school supplies to equip underprivileged students before the school year started during its derby match against Racing Club in 2019.
Bonding at Home
As the yerba (a type of tea made from the dried leaves and stems of the Ilex paraguariensis plant) in my mate needed to be renewed, I headed to the balcony for a break. On the way, and to my surprise, my roommate was waiting for me with a jersey of Argentine first-tier team Boca Juniors. As it turned out, he is a big fan of AS Roma and followed the career of former AS Roma player Daniele De Rossi all the way to his retirement in Argentina.
To me, that was a genuine demonstration of Egyptian passion for football, and I became intrigued by the depth of his sentiment for the sport.
Was he knowledgeable about football tactics and strategy?
As we sat down to watch La Magica (The Magic One, AS Roma), I teased him about the characteristic defensive tactics deployed by Roma manager Joseph 'The Special One' Mourinho, and the benching of attacking midfielder Paulo 'La Joya' Dybala (The Jewel).
He got annoyed—not so much because of the tactical criticism, but because Roma's coach was the target of the criticism. He struck back to test my knowledge of the sport with very specific rankings of his own creation.
It was right there and then that his passion for the sport surprised me once more. He challenged me to create a 'top ten' list of Argentine players who never made it to Europe. His impoliteness, bordering on disrespect, nonetheless won me over. Not only had he shifted the topic of argument, but he had also challenged me on my own turf.
At the end of the day, football tactics and top 10 lists were not our focus and more of an excuse to develop a brotherly bond. From then on, football matches took on a whole new meaning as we gathered around the TV to share a meal, comment on daily events, and discuss life challenges. We were bonding through a shared passion while overcoming all cultural barriers.
This is one of the true dimensions of that phenomenal sport called football.
After exhausting all resources at home, I decided to hit the streets of Cairo to discover and learn more about the relationship between Egyptians and football.
I put on my best Egyptian look and took a dive into the city while uttering: "Msh 3rfeen reglena hatwadeena fen" (We don't know where our legs will lead us).
Football in the City
First, I accepted the invitation to play football from a friend in Zaytoun. After riding the metro for just over 30 minutes, we got off at Hadayek El Zaytoun and walked a few blocks passing by a line of shops for car spare parts.
I felt the high-rising packed buildings about to collapse over the narrow dirt road. To my surprise, my friend plays football in Zaytoun only to keep in touch with high school friends.
Indeed, football can also underlie friendship.
Once in the field, I was left to my own devices. That meant I had to fine-tune my senses to interpret tones of voice and hand gestures to make up for my poor Arabic skills. In short, it was the passion for the sport that allowed me to communicate on the pitch and bond with a new group of Egyptians.
It was easier than I thought because emotions poured out unfiltered.
These players ran behind every ball until the last minute while vividly gesticulating with both arms, reprimanding each other for losing possession of the ball, and always apologizing after a mistimed tackle.
I felt at home.
Hitting the Coffee Shop
With my curiosity still unfulfilled, and still aching to discover more about the passions football generates in Egypt, I wandered through the streets of Abbasiya and sat down at a coffee shop to watch a derby match.
The crowds gathered around giant TV screens and anxiously waited for the initial whistle as the tea and coffee poured out of the kitchen to follow the fruity stream of shisha smoke.
Forward thirty minutes, including a gaffe by then-Zamalek goalkeeper Abou Gabal, a penalty kick by Ahly left-back Ali Maaloul, and a rabona kick reminiscent of Maradona's in 1980, and Al Ahly is up by three on the scoreboard.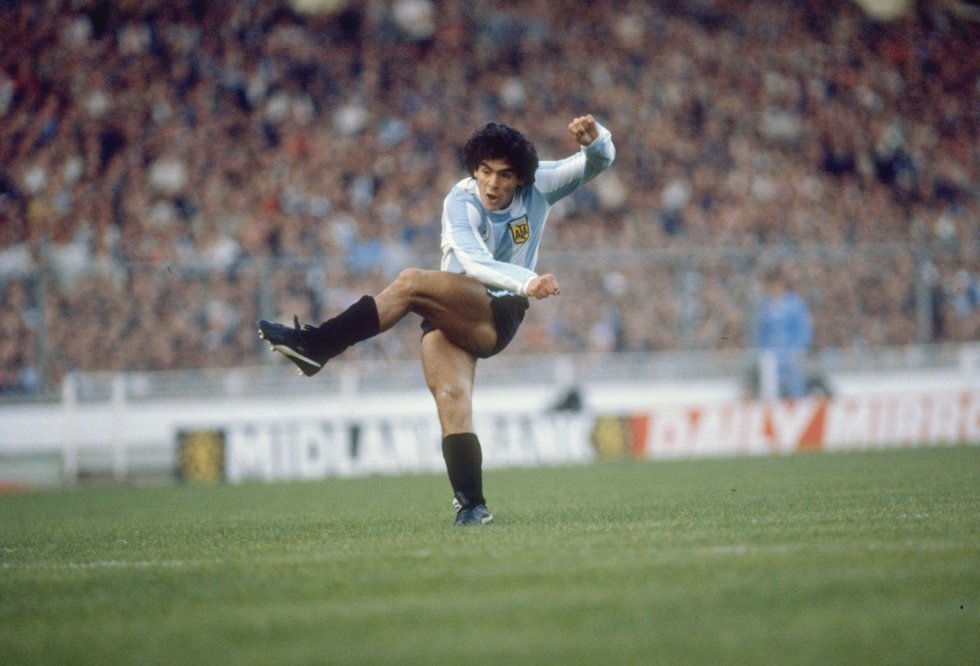 Half the crowd exploded in joy. I called it 'game over' at the end of the first half, and said: "Khalas (that's it)" to the man sitting at the table next to mine. He disapproved emphatically and tried to convince me otherwise over the half-time.
I didn't understand a word he said, but the passion with which he spoke convinced me to stay. His emotions sprouted out of every single pore of his dark skin; he had assumed because of my looks, that I was Egyptian too.
No wonder his surprise when I said: "Ana aryentini." Here we were, two strangers who didn't understand each other's tongues bonding through a shared passion.
The game ended with a victory for Al Ahly. We were both euphoric, and before we said goodbye, he insisted on exchanging telephone numbers. I didn't object.
A few days later, he invited me to his house to eat. I only accepted the invitation after the third offering. Egyptian hospitality never ceases to amaze me.
Transcending Borders
Following the class demonstration, and the students learning about my Argentinean origin, I had to deflect a barrage of questions in pursuit of a successful job interview.
Once the class was over, the students surrounded me and asked in unison: "What did Messi say?" They were referring to that timeless moment when Lionel dismissed Dutch striker Wout Weghorst when attempting to mend fences after the quarterfinal match against the Netherlands.
I replied in a Spanish-Santafesino accent—the only skill Messi and I share: "¿Qué mirá bobo? Andá pa'llá bobo" (What are you looking at you fool? Go away). And then, I wrote on the board the phrase with Arabic characters for all to read and learn.
The children were excited, and we took a group picture. Football had just given me an opportunity to enlighten students, and Messi helped me get through a job interview.
On my way out, the head of the department said: "The kids loved you. I will send you a contract offer within two weeks."
While I waited for an offer that never came, I continued to roam the streets of Cairo and salute Egyptians wearing an Argentina jersey with a "¡Vamos Argentina!" (Go Argentina!).
Only God knows whether I'll stay in Egypt, but one thing is certain: the unique Egyptian passion for football may not necessarily secure a job, but it can bridge cultural gaps to buttress long-lasting bonds.
The opinions and ideas expressed in this article are the author's and do not necessarily reflect the views of Egyptian Streets' editorial team. To submit an opinion article, please email [email protected].
Subscribe to the Egyptian Streets' weekly newsletter! Catch up on the latest news, arts & culture headlines, exclusive features, and more stories that matter, delivered straight to your inbox by clicking here.
---
Subscribe to our newsletter
---