Russia's occupation strategy — the biggest long-term threat to Ukraine's stability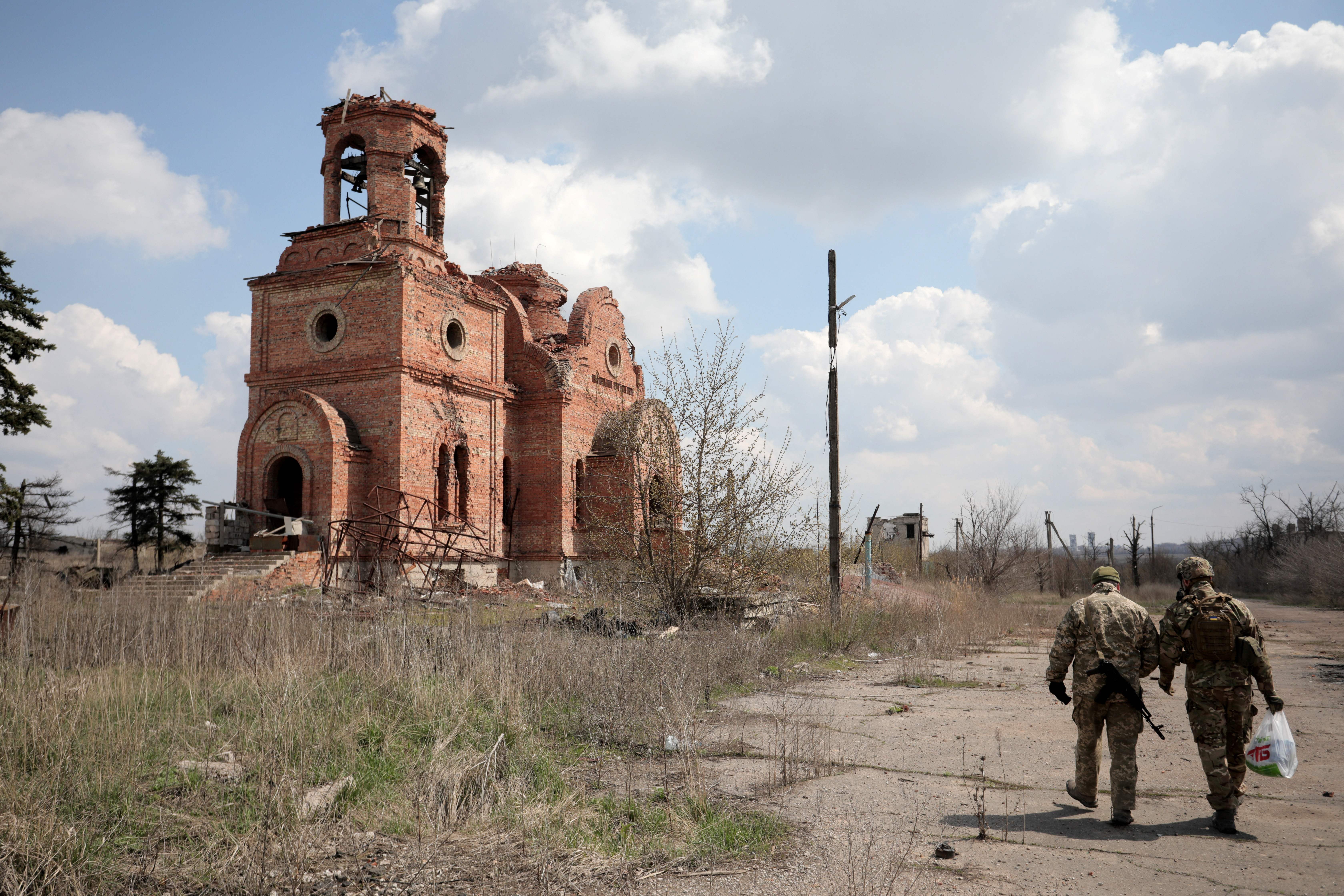 Russia has wielded ethnicity as a weapon repeatedly in its history. The authorities have deliberately employed unlawful occupations, annexations, deportations, filtration, and ethnic dilution through an influx of Russian settlers to control and reshape the Eurasian map in favor of Russian expansionism. Illustratively, the legacy of the Soviet occupation, deportations, and other crimes, as well as massive immigration of ethnic Russians to non-Russian territories during the Soviet period are the primary reason for contemporary inter-ethnic tensions in parts of Central and Eastern Europe, which serve as useful leverage for Moscow when it wants to destabilize the region by reviving the rhetoric of a "common past."
Ethnicity or, more specifically, identity is a vague but effective tool for Russian propaganda because it touches upon different pillars of the ethno-cultural resources of a nation, be it common identity, group solidarity, trust, or cultural and intellectual resources. Moscow manipulates all these factors to mobilize and influence Ukrainians, Georgians, Moldovans, and other post-Soviet nations by referring to a history of shared usage of the Russian language, which in fact was never grounded in an ethno-cultural context but rather came into use for historical or territorial reasons. Through such flawed and skewed arguments, Russia consciously manipulates ethnicity to justify its unlawful occupations in Ukraine, Georgia, and Moldova. And its long-running occupation tactics not only have the potential to fuel vicious cycles of never-ending low-intensity conflict in these countries but also lay the ground for Russia to escalate these ethno-cultural conflicts at will. Therefore, Russia's occupation of territories throughout the wider Black Sea region should be the most important long-term priority for the United States and its allies. The de-occupation and reintegration of the Russian-controlled territories of Ukraine, Georgia, and Moldova can be the only guarantee of durable peace in the heart of Europe.
Ethnicity as a weapon: Russkiy Mir ideology
Locked in a standoff against the democratic West because of its first invasion of Ukraine and illegal annexation of Crimea in 2014, Russia quickly developed the ideology of the Russkiy Mir ("Russian World"), which insists on a shared group identity for Russian speakers and other peoples who associate with Russian culture and language. More than just a way to spread and uphold Russophilia beyond Russia's borders, the Russkiy Mir ideology also ends up reviving and glorifying the Soviet past because of the way that Soviet identity, based on oppression and violence, had been intertwined with the notion of Russianness in the Soviet Union.
This is an important element as Soviet history is closely connected to the cities and regions of Ukraine the Russian military is prioritizing in its strategy. By routinely referencing the Soviet Union's "Great Patriotic War" against Nazi Germany, the Russkiy Mir ideology thus provides a basis for Russia to refer to the annexed Ukrainian city of Sevastopol's status as a "hero city," return to Soviet views of Ukrainian nationalists as "Nazi collaborators" and "fascists," to downplay Soviet crimes against humanity, portray Vladimir Lenin and Joseph Stalin as great war leaders, as well as appropriate Ukrainian culture and artists. All of those elements have been observable in the occupied areas of Ukraine since 2014.
Comparative analysis of the Russian occupation in 2014 vs. 2022
Nevertheless, there are some key differences in Russia's occupational tactics in 2014 compared to 2022. Perhaps the most obvious divergence regards the relative reliance on "hybrid warfare" tools to seize Ukrainian territory. In the first few months of 2014, Russia employed a more subtle approach of first trying to destabilize the targeted regions from within rather than openly using military power to conquer them. Both in Crimea and Donbas, Russia initially sparked local pro-Russian demonstrations, inserted unmarked militia groups (so-called "little green men" but actually regular Russian military personnel without any identifying insignia) to help collaborators and local agents occupy official government buildings, as well as organized local referendums to make the insurrections seem legitimate. This reliance on proxies and internal destabilization of Ukrainian regions allowed Russia to maintain a certain level of "plausible deniability," which slowed down or muddled the international response.
Russia's "hybrid" approach was successful early on for several reasons. For one, taking over Crimea was greatly facilitated by the fact that Russia already had navy vessels and specialized security forces on the peninsula because it was leasing a naval base in Sevastopol. Additionally, Russia's quick seizure with relatively little military effort was due to the unpreparedness of the Ukrainian army to defend its territories. Ukraine's defense posture in 2014 was not focused on Russia in light of the 1993 Budapest Memorandum, signed by leaders of Moscow, Washington, and London, which was supposed to guarantee Ukrainian territorial sovereignty in exchange for Kyiv's decision not to lay claim to the nuclear weapons left on Ukrainian soil after the breakup of the Soviet Union. Moreover, endemic corruption in the Ukrainian government apparatus and Armed Forces, coupled with a crippling economic crisis that slashed the country's GDP by nearly half in 1990-94, had left Ukraine's military a distant shadow of its former Soviet self. At the same time, President Viktor Yanukovych's flight to Russia as a result of the EuroMaidan revolution created temporary confusion and gridlock in the political-military chain of command. Consequently, Russia mostly did not have to engage directly with Ukraine's armed forces until the conflict became more heavily militarized later that spring, following Ukrainian counterattacks in Donbas.
In 2022, on the other hand, the approach to occupation has been spearheaded by military gains, first and foremost, and much more brutal in its execution, with Russian troops committing numerous war crimes and human rights violations as part of their efforts to take or maintain control. However, this time, the full-scale invasion element of the "special military operation" was met with local resistance immediately. Following eight years of lower-intensity war in Donbas, Russian propaganda proved weak and unappealing in both eastern and, especially, western parts of Ukraine, where ties with Russia are a relic of the Soviet past. Ordinary Ukrainians volunteered en masse to join territorial defense units and the regular Army, and they even developed a partisan network throughout the occupied territories to resist and fight the invaders.
Even as the occupier's attempts to work with small numbers of local collaborators and organize phony pro-annexation referenda have continued, its tactics have also included much more extreme levels of harshness and violence toward the local population. Common practices in every occupied region, i.e., Luhansk, Donetsk, Zaporizhzhia, and Kherson, include:
All of the above-mentioned practices present a serious list of violations of the laws of war, amounting to war crimes and potential crimes against humanity. Putin's indictment by the ICC is a first step on the long road toward justice, finally ending the impunity that has for years emboldened perpetrators in Russia's war against Ukraine.
Consequences of the occupation
The two biggest threats the Russian occupation poses to the affected Ukrainian regions are their Russification (legalistic, political, economic, and cultural) and ethnic cleansing. Both threats are inextricably linked as dual aspects of Russia's attempt to colonize Ukraine by changing its regions to look more like Russia on the one hand and making the local population look more Russian on the other. Many civilians who left the occupied territories have no plans to return, especially if most of their belongings were destroyed in the war. Russia is exploiting this depopulation trend as an opportunity to extend its borders westward.
Russian tactics in the occupied territories throw up significant obstacles to their later speedy liberation. Kherson city served as a useful example of how the successful work of a secret network of resistance fighters (partisans) can significantly contribute to the liberation of an occupied urban area. However, in many other parts of Ukraine trapped behind enemy lines, such a resistance movement is simply impossible due to the forced deportations, unlawful conscriptions to the occupier's military, and numerous other human right abuses against the local population. The liberation of Kherson last November allowed Ukraine to halt the Russian expansion and entrenchment in the south, protecting the free cities of Mykolaiv and Odesa. Unfortunately, the east of the country remains vulnerable to Russia's imperialistic designs.
Even if Ukraine manages to liberate all its territories, their reintegration and reconstruction will take years, with numerous pitfalls along the way. Unless the Russian Federation collapses as a result of the war in Ukraine, the West should be prepared to safeguard the international peace while the transition happens, otherwise another military conflict in Ukraine would likely be imminent.
Maryna Venneri is a Ukrainian freelance writer providing policy analysis and academic research on the Eastern European region with a specific focus on civil war studies. She was previously a fellow with MEI, working on Black Sea security.
Photo by ALEKSEY FILIPPOV/AFP via Getty Images
---
The Middle East Institute (MEI) is an independent, non-partisan, non-for-profit, educational organization. It does not engage in advocacy and its scholars' opinions are their own. MEI welcomes financial donations, but retains sole editorial control over its work and its publications reflect only the authors' views. For a listing of MEI donors, please click here.