Morehead City Historical Preservation Society ceremonies to honor veterans | News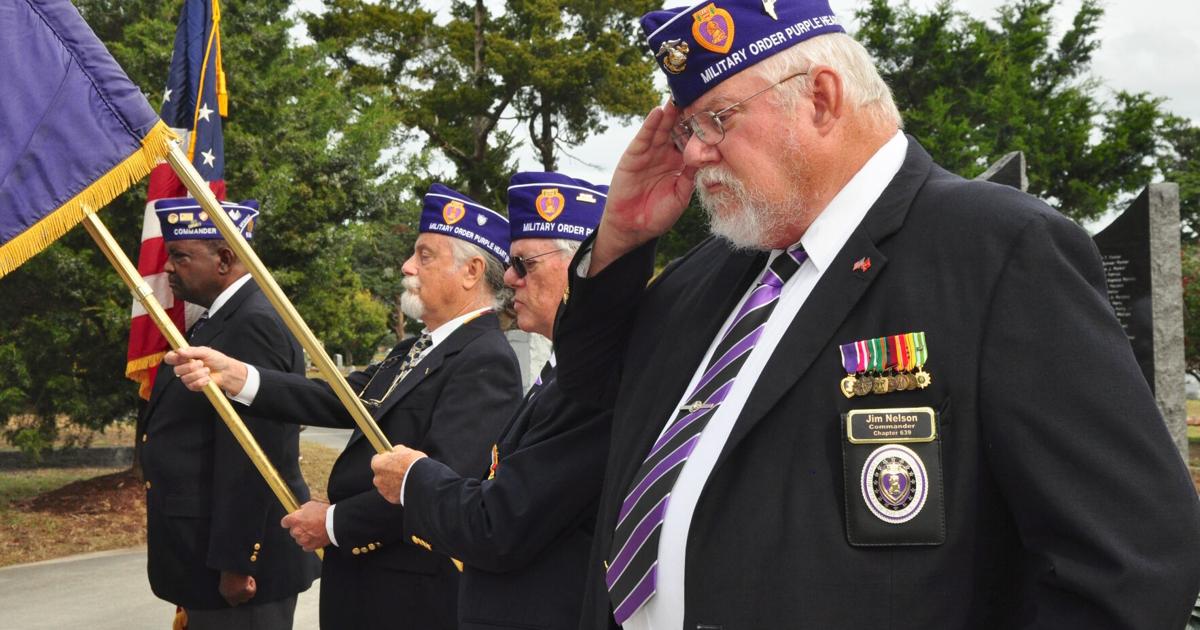 MOREHEAD CITY — The Morehead City Historical Preservation Society will sponsor two ceremonies Nov. 11 at Bayview Cemetery in Morehead City to honor, not only American veterans, but three British sailors who were killed during World War II defending the county's coast. The programs will be held, weather permitting, depending on the impacts of a tropical system expected in the county on Friday.
"We will hold the ceremony unless it's raining," Morehead City Historical Preservation Chairman Rodney Kemp said.
The first ceremony, a Day of Remembrance Service, will begin at 10 a.m. at the graves of the three British sailors. The sailors are buried in the cemetery on the west side of 20th Street.
In addition, the ceremony will honor the late Queen Elizabeth II. 
At the closing of that ceremony, the group, led by a bagpiper, will walk across 20th Street to the Veterans Memorial, on the east side, to honor American veterans.
Kemp said the organization wants to honor both American veterans who are willing to die for their country, as well as the British sailors who gave their lives defending America and Carteret County.
"We think it's important to honor the British who died defending our shores and our American veterans who serve and sacrifice for our nation," Kemp said.
The Rev. John Pollock of St. Andrew's Episcopal Church in Morehead City will play the bagpipes and lead prayer at both ceremonies.
The Day of Remembrance ceremony will include recitation of the poem, "Jerusalem," scripture reading and singing the National Anthem of the United Kingdom. Flags and a wreath will be placed at the soldiers' graves.
The Veterans Day ceremony will include scripture reading, recitation of the Pledge of Allegiance, singing of the American National Anthem, a moment of silence for the fallen, placing of a laurel wreath and recognition of veterans in attendance.
Veterans Day was originally known as Armistice Day, which marks the anniversary of the end of World War I, which formerly ended at the 11th hour of the 11th day of the 11th month of 1918, when the Armistice with Germany went into effect. It then evolved into the current Veterans Day holiday in 1954.
As for the British sailors who will be honored during the Day of Remembrance service, they died when their vessel, the San Delfino, an oil tanker, was torpedoed and sunk by a German U-boat offshore on April 9, 1942, according to dates on the sailors' graves and Kemp.
The names of the soldiers are: John L. Fisher, sailor Royal Navy, age 25; Maldwyn Jones, gunner, Royal Artillery, age 22; and unknown sailor, Royal Navy (speculated to be R. Wyatt).
Contact Cheryl Burke at 252-726-7081, ext. 255; email Cheryl@thenewstimes.com; or follow on Twitter @cherylccnt.