'Home Economics' actress talks new season, school | Youth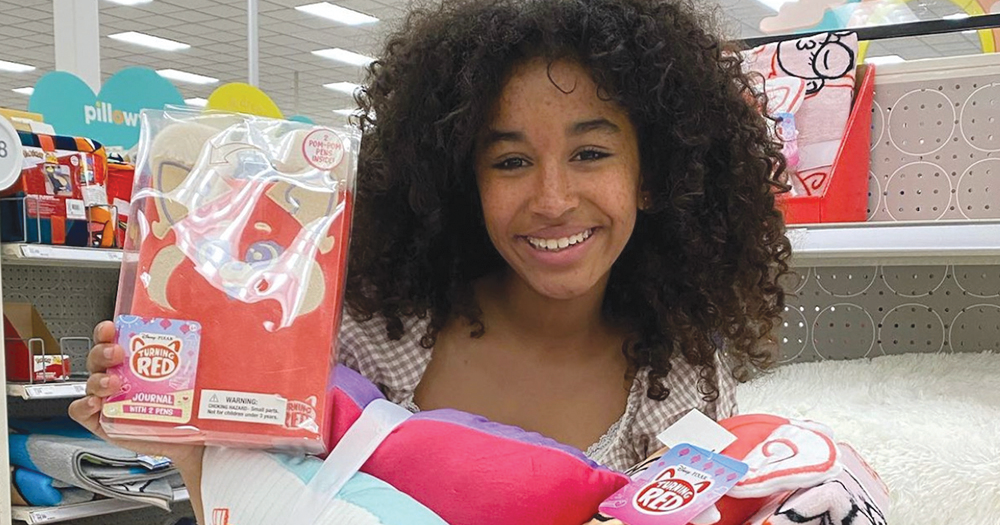 For kids everywhere, actress Jordyn Curet is a model for chasing your dreams, no matter how young you are.
The Glendale actress, 13, is only just beginning her acting career. While establishing herself as an actress, she balances full-time school, hobbies and a social life — hoping to inspire other young people to pursue their aspirations while focusing on their education.
Curet currently stars in the ABC sitcom "Home Economics," which follows three siblings and their families as they navigate lives affected by differing financial situations. The show begins airing its third season on Wednesday, Sept. 21, which is Curet's favorite so far.
"They (the fans) can expect some more surprises along season three, because we do have a couple of guest stars that will appear, which a lot of people won't see coming," she said. "We have a lot of new plot twists; we definitely have a lot of drama, which you haven't seen in the previous seasons before, but it's also going to be even funnier."
Curet plays Shamiah, the adopted daughter of two of the characters. This season, Shamiah wants to become more of a teenager, encountering boys and gaining more independence.
"I'm just really excited because I kind of relate to it. It's pretty fun," Curet said.
In the midst of filming, the actress balances her role as a full-time student — a feat that she finds easy thanks to teachers on set to assist her with her lessons.
"Sometimes it's even better than going in person, because I really appreciate how they put their full attention on me so I can ask them questions that I usually don't understand in class," Curet said.
During the day, she completes three hours of lessons, in addition to a few extra hours of homework after school. Off set, she has the opportunity to attend class in person with other students her age.
To fellow kids who are following their dreams while enrolled in school full time, Curet advises that they ensure that they don't fall behind on their homework. Speaking from experience, she stresses the importance of sticking to a schedule to keep grades up.
The "Home Economics" star has been involved in the entertainment industry since the age of 2, beginning her career with print modeling and commercials. Her first TV show appearance was on Disney Channel's "Bizaardvark" with Olivia Rodrigo in 2017.
"It was really exciting for me, and I think that's where I really started to get into more acting and I was starting to develop more of a career," Curet said.
Her résumé highlights include roles in "Marriage Story," "Raven's Home" and "The Neighborhood."
While working alongside stars like Scarlett Johansson, Laura Dern, Adam Driver and other mentors on set, Curet has learned about herself and the value of persevering through tasks.
"I've met a lot of people who have stayed extremely humble throughout their years even though they're huge, huge actors or actresses, and that's definitely who I want to be like," Curet said. "If someone could think of me the way that I thought of some of these actors these past years, I feel like that would probably be an achievement itself."
Curet has her sights set on continuing down the TV show path. Currently, her biggest goal is to snag a role in a drama.
"I love 'Home Economics,' and I just really want to continue to be series leads on different shows, too," she said. "I feel like there are so many opportunities that are coming my way, and I am really excited about that."
Curet can be found on Instagram, Facebook, Twitter and TikTok.
The season premiere of "Home Economics" can be streamed on Hulu.