Germany plans to withdraw its combat troops from UN mission in Mali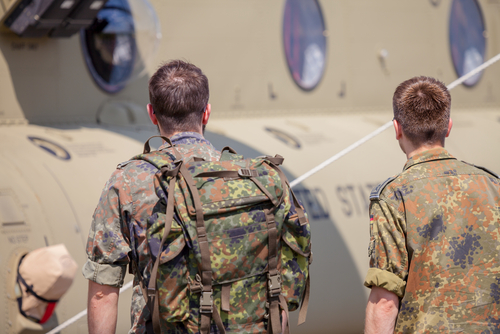 Belgium (Brussels Morning Newspaper) Germany will be withdrawing its combat troops from the United Nations peacekeeping mission in Mali by the end of the next year at the latest, with the official decision expected to be reached at a cabinet meeting next Tuesday.
A source within the German government told AFP that soldiers of the Bundeswehr participating in the UN-led MINUSMA mission will end their participation by the end of 2023. This decision comes after Britain and Ivory Coast announced earlier this week they would, too, be withdrawing from the mission.
The MINUSMA mission was established in April 2013, following the Tuareg rebellion of 2012, which marked the beginning of the jihadist insurrection in the country. Numbering up to 15,200 peacekeeping troops, the MINUSMA became the most dangerous UN peacekeeping mission, with 209 peacekeepers killed in the fighting in Mali so far.
Germany has participated in the mission since its inception, contributing up to 1,400 soldiers at times, though the German contingent currently numbers some 535 soldiers – the tenth largest force in the mission and the largest non-African force.
The German troops in Mali faced increasing difficulties in recent months, as the ruling military junta refused to grant flyover rights to the mission, denying the troops the use of reconnaissance drones, which forced planned German patrols to abort their missions.
French pullback
The entire mission was severely impacted by the French pullback from Mali in February this year. While France's military presence was in Mali independent of the MINUSMA mission, the 2,400 French troops stationed in the country provided crucial support to the UN mission, as well as EU's EUCAP and EUTM missions.
Without French air assets and specialist troops, the mission was left short of adequate medical, aerial and emergency reinforcement support, which increased security for the UN mission in the country.
France left the Mali mission and moved the focus of its anti-Islamist operations to neighbouring Niger after falling out with the military junta in Mali, which promised to hold democratic elections in February and then reneged on those promises.
The military overthrew democratically-elected president Boubacar Keita in August 2020, blaming him for the failure to subdue the jihadist insurgency growing rampant in the country. The military also forced out an interim civilian government next year, and started turning increasingly towards Moscow for support, inviting forces that the West believes are part of the Wagner group, an infamous Russian mercenary company.
British Armed Forces Minister James Heappey announced the British pullout on Monday, saying that Mali's current rulers are "not willing to work with us to deliver lasting stability and security," and adding that their "partnership with the Wagner group is counterproductive" to regional stability.