China Establishes Temporary 'Border Control Zone' to Fight Myanmar Scam Operations – The Diplomat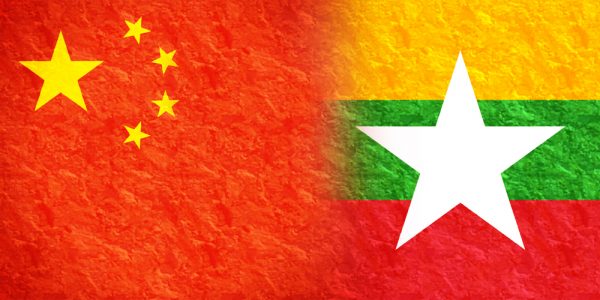 China is restricting the movement of people in border regions of Yunnan province in a bid to combat the rampant telecom fraud committed by Chinese nationals in remote, rebel-occupied regions of Myanmar.
The Chinese media outlet Caixin reported last week that the Chinese authorities have set up a "strict border control zone" in the city of Tengchong, one of the main gateways to Myanmar.
From October 1 until the end of the year, Caixin reported, individuals and vehicles entering the zone in Tengchong will be registered and checked upon arrival, according to a Wednesday statement from the city of Baoshan, which has jurisdiction over the area. It added that those entering the area without permission would be handed over to the police.
As Caixin reported, the zone includes three towns in Tengchong, which shares a 148-kilometer-long border with Myanmar's Kachin State. The establishment of the zone is aimed at "reducing the chances of people being smuggled in and out of the border region to organize or participate in northern Myanmar-based telecom fraud," the statement said.
Over the past few years, the rugged border region between China and mainland Southeast Asia – particularly Myanmar and Laos – has seen a spike in criminal activities of various kinds. The International Crisis Group reported last month that the area stretching from Shan State in eastern Myanmar to Bokeo province in northwestern Laos has over the past 15 years come to form "a contiguous zone of vibrant criminality, much of it beyond the reach of state authorities."
Newly prominent in this stew of criminality are industrial-scale online scam operations, which have been built on human trafficking operations that the U.N. Office on Drugs and Crime (UNODC) says may be "one of the largest coordinated trafficking in persons operations in history." These operations are concentrated in often Chinese-run special economic zones and other regulatory voids in the middle Mekong region, particularly in areas of Shan State under the authority of armed rebel groups with long-standing connections to Chinese organized crime syndicates. Many of these operations are controlled by Chinese nationals, some of whom have fled similar crimes at home or in third countries like Cambodia.
As the full scale of these criminal operations has been revealed by journalists, and the cancerous phenomenon has been detailed in reports by the likes of UNODC and the U.N. human rights office, China has recently increased its efforts to crack down on cross-border internet crimes. In August, law enforcement authorities in China, Thailand, Myanmar, and Laos launched a joint campaign to crack down on illegal gambling and fraud operations in their border regions, according to China's Ministry of Public Security.
This has since prompted a rash of deportations. Most recently, on September 16, a group of 109 Chinese nationals allegedly involved in a telecom fraud operation in northern Myanmar were handed over to Chinese police after being deported from Mong Pawk, a town in eastern Shan State. Mong Pawk is under the control of the United Wa State Army (UWSA). According to the state-run China Daily, which cited statistics from China's Ministry of Public Security, these deportees were among 1,482 suspects involved in telecom fraud in northern Myanmar who have been handed over to Chinese authorities in recent months.
How successful the law enforcement efforts are remains to be seen. China has a complicated relationship with the rebel-held jurisdictions in Shan and Kachin states, where gambling and other illicit activities have flourished for many years. Beijing is officially opposed to many of these activities and has on occasion intervened to shut down illegal casinos in border towns.
At the same time, law enforcement efforts have been patchy and inconsistent and even after past crackdowns, it was possible to cross-enter Myanmar from China through unofficial "backdoor" crossing-points – this writer partook of one such access point in the rebel-controlled town of Mong La in 2014 – that provided a lifeline to the gambling-centered economies in many border areas.
This is partly due to the attenuated lines of authority running from Beijing to Kunming, and from Kunming to the counties and towns directly bordering Myanmar, where it is hard to imagine that local officials have not been aware, if not complicit, in the cross-border traffic. It also partly reflects the difficulty in balancing law enforcement with the need to maintain good relationships with groups like the UWSA, which remains one of Beijing's major levers of influence in eastern Myanmar.
While any law enforcement action against Southeast Asia's scam conglomerates should be welcomed, the past record of inconsistency suggests a degree of caution.