Anti-Zionist-Not-Antisemite Suhair Nafal Incensed Over 'Star of David' on Hummus Container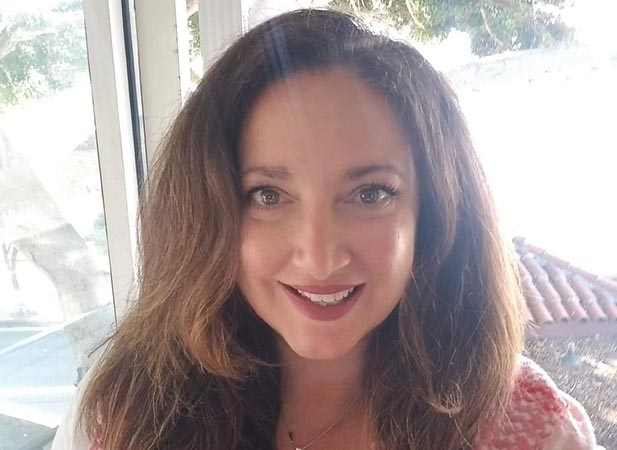 Suhair Nafal, the antisemite who denies being antisemitic (like most antisemites, actually), has had a cow over a Hummus container that seems to show a Star of David: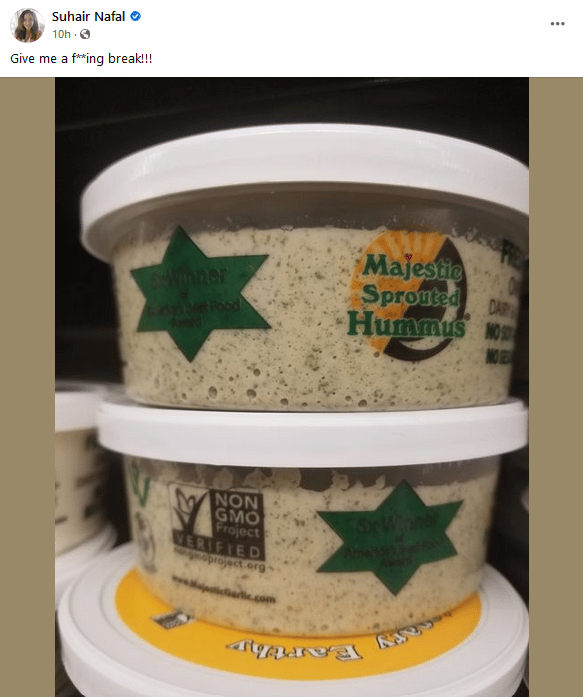 For the record, there is nothing Israeli about Majestic Hummus. It is a product of Majestic Garlic, which is completely US owned.
Not that this anti-Zionist-not-antisemite mentions anything about Israel. Her issue is with the (Jewish) Star of David:

Which it isn't, by the way. As you can see from the below clearer photo, it is really just a symbol to signify the hummus is a 6 time winner of "America's Best Food Award":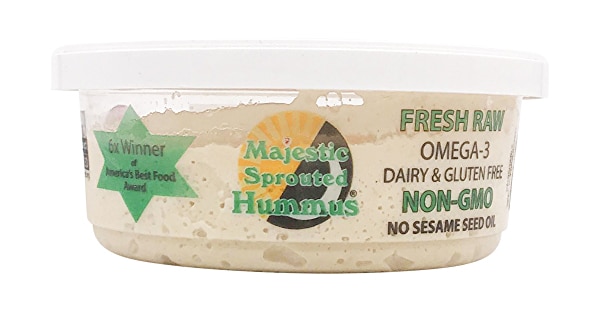 No doubt Nafal is going to delete her post as she does every time she messes up – like she did just a week ago.

Tags: Anti-Semitism Suhair Nafal