Africa: How to Get More African Women Leaders in Business and Tech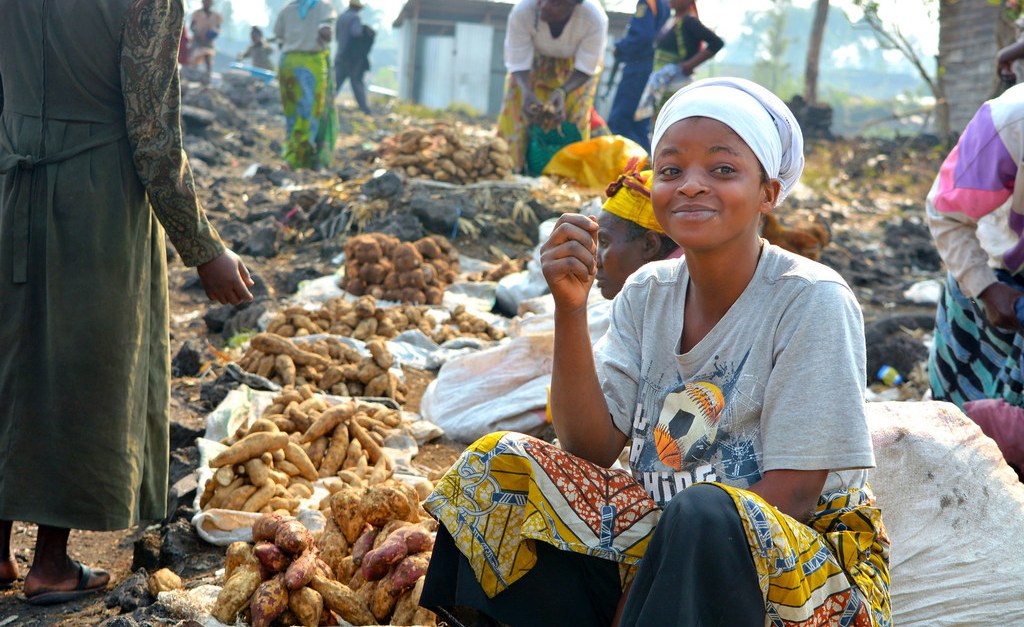 While there are increasingly more African women in leadership roles, they are still significantly under-represented but there are a number of things businesses can do to change this … 
This International Women's Day, the UN's theme 'DigitALL: Innovation and technology for gender equality' could not be more timely given that we live in an increasingly digital world – whether that's through our jobs or our access to services like healthcare.
While digital tools and trends may be new, barriers for inclusion remain widespread. Many digital processes that shape our lives and define the ways that organisations work are driven by biased historical data, propagating those biases and giving the impression that these digital tools are objective and fair. Where gender and race intersect, this becomes a double jeopardy for African women.
We know there is an abundance of talented women across the continent. We see incredible women like Dr Magda Robalo who led transformative reforms of the health sector as Minister of Public Health in Guinea Bissau and provided strategic leadership to the national response to the COVID-19 pandemic. State Minister Huria Ali and Digital Advisor to the Prime Minister, Myriam Said, who are driving Ethiopia's national digital strategy, and amazing entrepreneurs like Kemisola Bolarinwa who invented a smart bra to facilitate breast cancer detection.
Yet, women leaders in organisations at the most senior level remain under-represented. This is not unique to our continent: just 23% of executives around the world are women.
This is because women globally face several gendered barriers and are disproportionately impacted by poverty. These barriers exist at key life stages for women – in access to health care, education, and access to jobs particularly in traditionally male dominated sectors like tech and financial security.
We see from social media there is a backlash against those calling out the under representation of women in leadership roles. Much of the backlash to women's progression comes from the misunderstanding that it is a competition, that men will suffer as it's a zero-sum game, but this isn't the case at all. Quite the opposite in fact because men too face gendered challenges – for example a disproportionate burden to financially support family and stigma around mental health issues.
It matters even more now because the digital world is rapidly moving and expanding into all areas of our lives. Without checks and balances, this trend is destined to exacerbate toxic gender norms, to further disenfranchise vulnerable groups and to consolidate power and wealth in the hands of a small number of people who design and own the data. This small number of people largely sit outside of Africa and are buffered from democratic and legal obligations to ensure inclusive and fair practices.
These global gaps in power and fairness are part of the same story we see playing out in nations, organisations and our homes.
Gender equality at all levels – at work and home – is about justice. Re-addressing the role of both men and women in the private and public spheres is critical for the well-being of our ever-interconnected society. Businesses have an important role to play in making that real by proactively addressing the issues that exacerbate gender and race, and recognising that African women are dealing with both.
There are many reasons why African women add value and are critical to have in leadership positions: organisations significantly benefit from diverse thinking and a bigger talent pool, and services are much more likely to be inclusive and deliver impact in communities.
Ultimately though, it's our right to be at the decision-making table and our absence should be a problem to everyone committed to democracy, equality and justice. We need to move on from continually justifying why 50% of the population in Africa should have fair access to opportunities and be served inclusively.
For the organisations that are committed to a fairer, more just society, the good news is you don't need to reinvent the wheel. There are fantastic initiatives underway targeting barriers at different life stages, In targeting those most vulnerable to such barriers, they are enabling our communities to ensure all individuals can thrive.
Here are some recommendations for what businesses and organisations can do to tackle this:
Getting girls into STEM subjects at school to grow the future female business, health and tech pool. There are lots of great initiatives and it's vital that businesses support them through funding and internships.
Career development initiatives that target women in mid-career to help them become leaders are essential especially in larger organisations such as management consultancies. Many are doing this already including our partner Oracle and also the Boston Consulting Group among others are doing this – get in touch and learn from them.
Organisations should proactively research where and why women leaders fall away in their organisation/sector and address those hurdles, including fair maternity and paternity leave plans, transparency on gender and diversity representation statistics in senior roles with a clear, concerted effort to ensure balance. This should also be a standing agenda item in annual board meetings and reported in annual reports.
There needs to be more investment in women founded and led start-ups and programmes to support their development– particularly where these businesses further unleash positive changes for women and other under-represented groups.
Create platforms to highlight and enable women in business, health and tech leadership roles. This will also ensure that women are showcased as role models and women leaders are normalised rather than an exception.
Sinit Zeru is Director of the Technology and Development Policy Unit at TBI and Ebere Okereke is TBI's Senior Health Advisor