Adam Scott confirms his entries for the Australian PGA Championship and Australian Open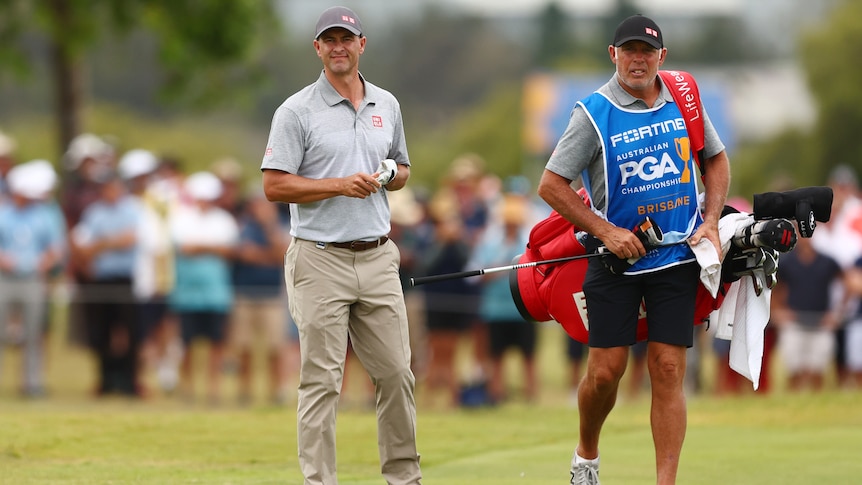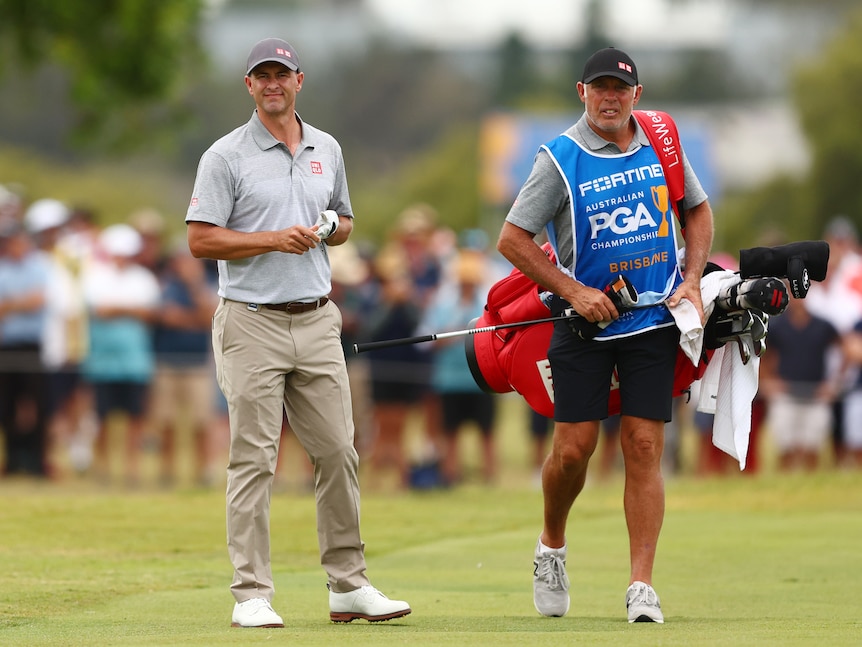 As driven as ever, Adam Scott is returning home intent on completing "unfinished business" during a bumper Australian summer of golf.
The former world number one confirmed his entries on Tuesday for both the Australian PGA Championship at Royal Queensland (RQ) from November 23-26 and the Australian Open at The Australian the following weekend.
Scott is among an elite group to have won both Aussie majors, but he craves more, especially after blowing a final-round lead last year at Victoria Golf Club to finish second in the Open behind Polish star Adrian Meronk.
That was Scott's third frustrating runner-up result in his national championship since etching his name on the Stonehaven Cup at NSW Golf Club in 2009 for the only time.
"I'll be coming home with confidence and I'd like to win both of these events, to be perfectly honest," Scott said in a Zoom call from Japan.
"I was close last year at the Aussie Open and I've been close so many times at the Aussie Open, and I definitely have a bit of unfinished business there.
"Last year was a really disappointing finish. It feels like I've finished second a lot in the Australian Open, and it's not nice being the runner-up all the time.
"I had dreams as a kid of putting my name on the Stonehaven Cup five and six times, like some of the greats of the game have.
"And it's going to be hard for me to do that, but I'd like to get a second one.
"Winning the PGA at RQ, where I've been a member since I was 11 years old, would be pretty special as well."
At 43 and a decade on from his momentous US Masters triumph at Augusta National, Scott knows he's in the twilight of his illustrious career, but he's far from done.
"As a competitive golfer, the appetite is always there," he said.
"There are for sure moments when you're more hungry.
"I don't want to say I'm getting on too much because I don't feel like that.
"But there are probably less Australians Opens for me to play in going forward where I'm competing seriously to win, and the PGA for that matter.
"So I want to make the most of them, so I'm treating it not like they're my last, but I'm putting a lot of effort in still."
Scott joins a stellar entry list for both flagship events, with fellow major winner Cameron Smith and rising stars Min Woo Lee and Cam Davis also confirmed starters.
AAP
Sports content to make you think… or allow you not to. A newsletter delivered each Friday.