6 Egyptian All-Natural Skincare Brands for a Summer Glow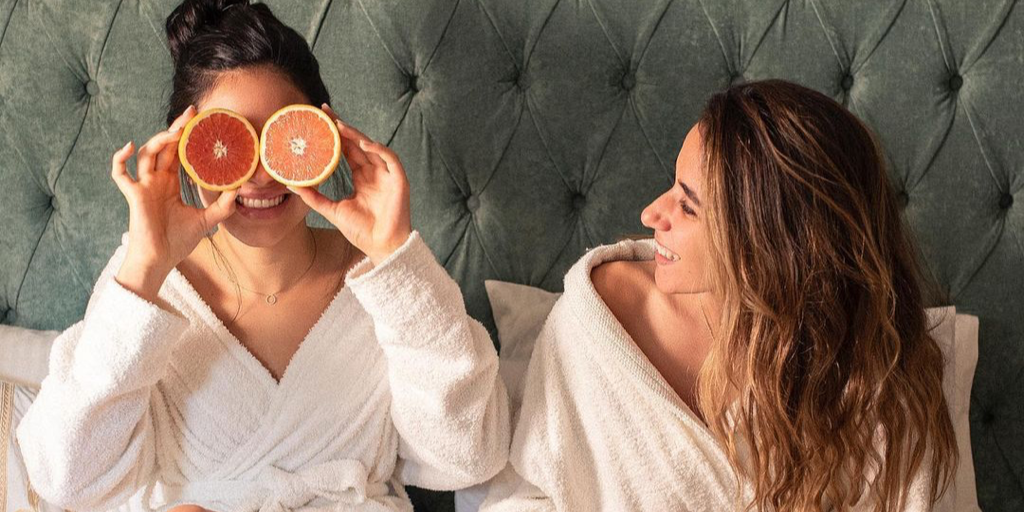 6 Egyptian All-Natural Skincare Brands for a Summer Glow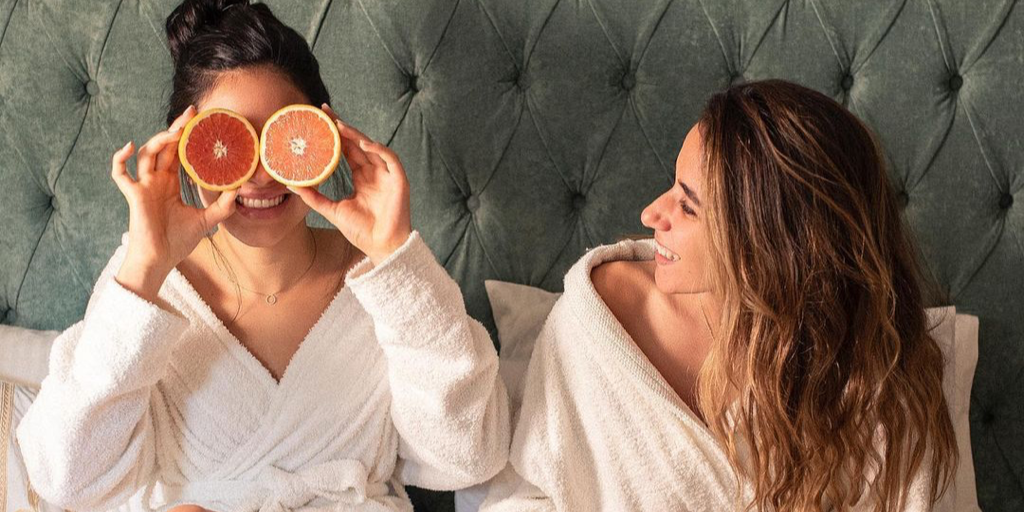 Egypt's skincare market has seen a return to roots when it comes to products. More and more organic brands prop up, boasting benefits that come from using natural, locally-sourced ingredients.
As interest in domestically-produced products increases, a number of Egyptians are trading in skincare products from world-renowned brands for products that are closer to home. These skincare products are part of the organic beauty trend that has been gaining popularity in recent years.
Using a variety of natural ingredients including oranges, jojoba oil, coconut oil, and avocado, the natural skincare industry in Egypt has been flourishing. Backed with research extolling the advantages of these natural ingredients on the skin, these products are at once gentle on the skin and just as result-driven as the chemically-rich alternatives.
Here are six local skincare brands to boost that summer glow.
Smack That Scrub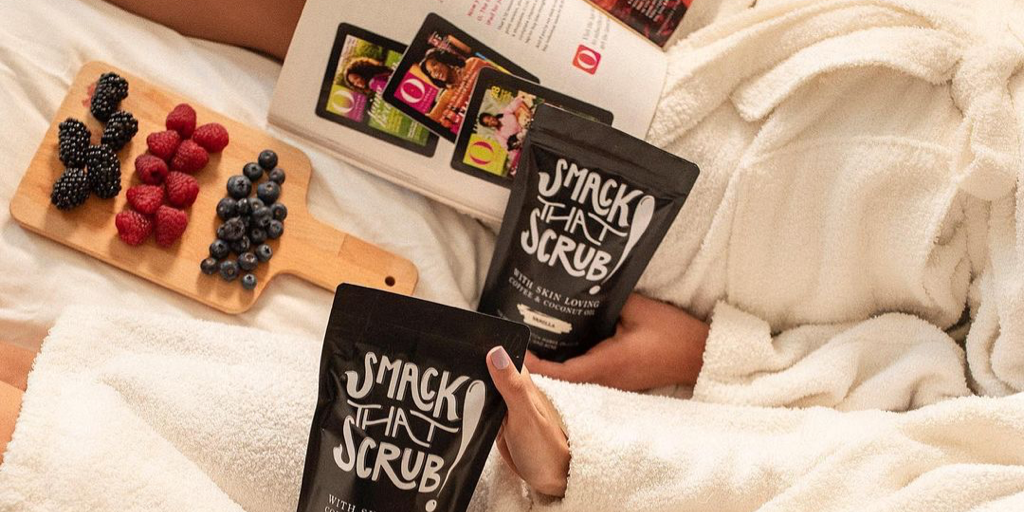 Smack that Scrub offers a range of cruelty-free products including scrubs, shampoos, lotions, and lip balms — all of which are made from natural ingredients. The brand's scrubs are the show-stoppers, though, as they target cellulite, eczema, flaky skins, and variousother skin ailments.
Using coffee as a base for several of its body scrubs, Smack that Scrub started in 2018 with the intention of creating a line of scrubs that were free of chemicals and did not rely on animal testing. Strong advocates of cruelty-free movement, the brand's products are tested on the team.
Coffee, the recurring component in the skincare label's scrubs, has been used in skincare routines for years. The caffeine found in coffee helps reduce cellulite by boosting the body's blood flow.
Moreover, studies have shown that it may also be helpful in tightening the skin. Hailed for being rich in antioxidants such as phenols and plant-based chemicals, it also helps with skin tone.
To shop, visit the website.
Black Lotus Egypt
Another cruelty-free skincare brand, Black Lotus uses several natural ingredients in their skincare products, including almond oil, avocado oil, lemon grass, and goat milk.
Almond oil is a natural moisturiser for the skin. The oil, which is extracted by grinding the almonds, helps with eczema and has been found to reduce stretch marks when massaged onto the skin. It also has anti-ageing properties.
Black Lotus does not just cater to humans, though. It has got a shampoo for dogs which is free from unhealthy chemicals, the likes of sulphate and parabens. Parabens are synthetic chemical preservatives found in cosmetics, medication, food, skincare products, and a number of other items used in an individual's day-to-day life.
The use of parabens has been debated for years as they are believed to be harmful for the body and the environment.
To shop, visit the Instagram page.
Hathor Organics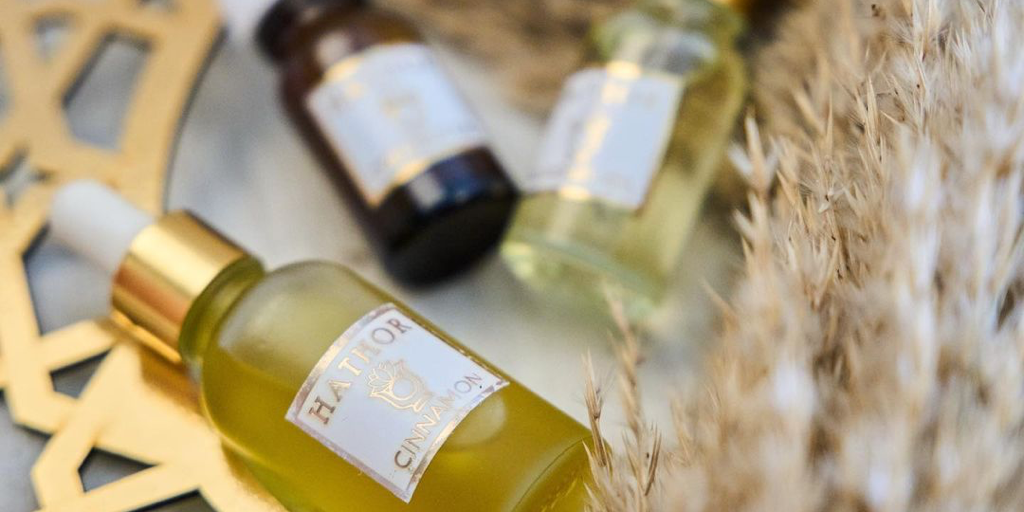 Encouraging women to release their inner goddess, Hathor Organics is inspired by ancient Egyptian civilisation. Hathor — considered one of the more prominent deities — was a goddess that symbolised beauty, music, and dance in ancient Egypt.
The skincare brand is influenced by rituals dating back to ancient Egypt. Using mainly oils, the ingredients for its products are all natural and the packaging is eco-friendly to ensure that individuals are kind to both their bodies and Earth.
Using a cold-pressing method to extract the oil from fruits and nuts, Hathor Organics aims to produce the ingredient in its purest form. Extracting oils through the cold-pressing method stops any external heat from affecting them, thus protecting the full range of nutrients.
The brand uses argan oil, rosemary oil, and coconut oil among others for its hair and skin serums.
Coconut oil is an anti-inflammatory ingredient that encourages the production of collagen – a protein that is naturally produced in the body, and helps with skin elasticity and joint health.
To shop, visit the website.
Meraki Natural Care
Local brand Meraki creates skincare products with organic ingredients such as lavender, and olive oil.
Two of its best-selling products are the cellulite buster and the mosquito repellent. The mosquito repellent which is made up of citronella, lemon, and lemongrass, among others, not only keeps bugs away but moisturises the skin as well.
The cellulite buster combines castor oil, grapefruit oil, tangerine and black pepper seed oils to treat stretch marks and tighten the skin.
Black pepper seed oil is rich in nutrients and has anti-ageing benefits. It is also used as a skin purifier due to its ability to remove impurities and toxins.
The brand helps customers find the right combination of products for their skin by breaking them down into skin types. On its website, shoppers can search through the products by skin type to find out what is best suited for them.
To shop, visit the Instagram page.
Urban Ducks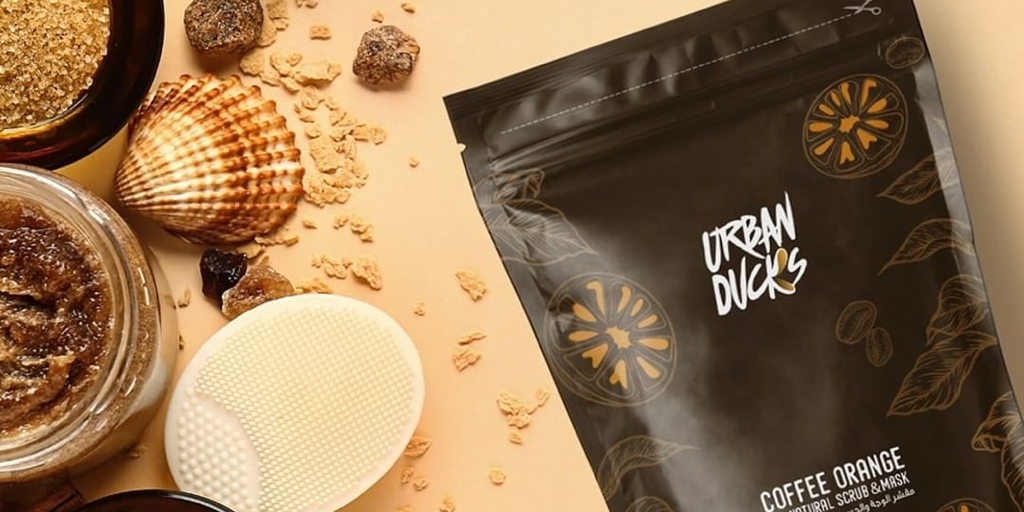 Vegan, all-natural and cruelty-free, Urban Ducks is a local cosmetics brand that ships worldwide.
Using hibiscus rice, green tea and orange for its face scrubs and mask, its products can be found in pharmacy Bloom Egypt, and on several online platforms including Source Beauty.
When used on the skin, green tea reduces irritation and redness. Its antioxidant properties, which ward off free radicals from the body, help prevent some types of skin cancer according to a study done in 2010 by the American National Library of Medicine (NIH). It also prevents skin cancer by repairing DNA. The ingredient is most commonly used in facemasks.
To shop, visit the Instagram page.
Nefertari
Nertari is king (pun-intended) in Egypt's skincare market as the brand was founded in 1998, paving the way for today's organic skincare labels.
Founded by pharmacist Mona Erian, Nefertari started with a small line of naturally-made soaps. Today it has evolved to include masks, creams, lotions, scrubs and oils, among other things. Using raw materials sourced from Egypt, some of the ingredients that make up the products are believed to have been used by ancient Egyptian queen, Cleopatra.
Cleopatra is said to have incorporated goat's milk into her beauty routine.
Nefertari, whose products are all handmade, has a selection of soaps made with goat milk.
Goat milk is known to be a good source of hydration and possibly tackle a few skin conditions including psoriasis and eczema. Because it is rich in fat, goat's milk is an excellent cleanser as it gently removes dirt.
To shop, visit the website.
---
Subscribe to our newsletter
---